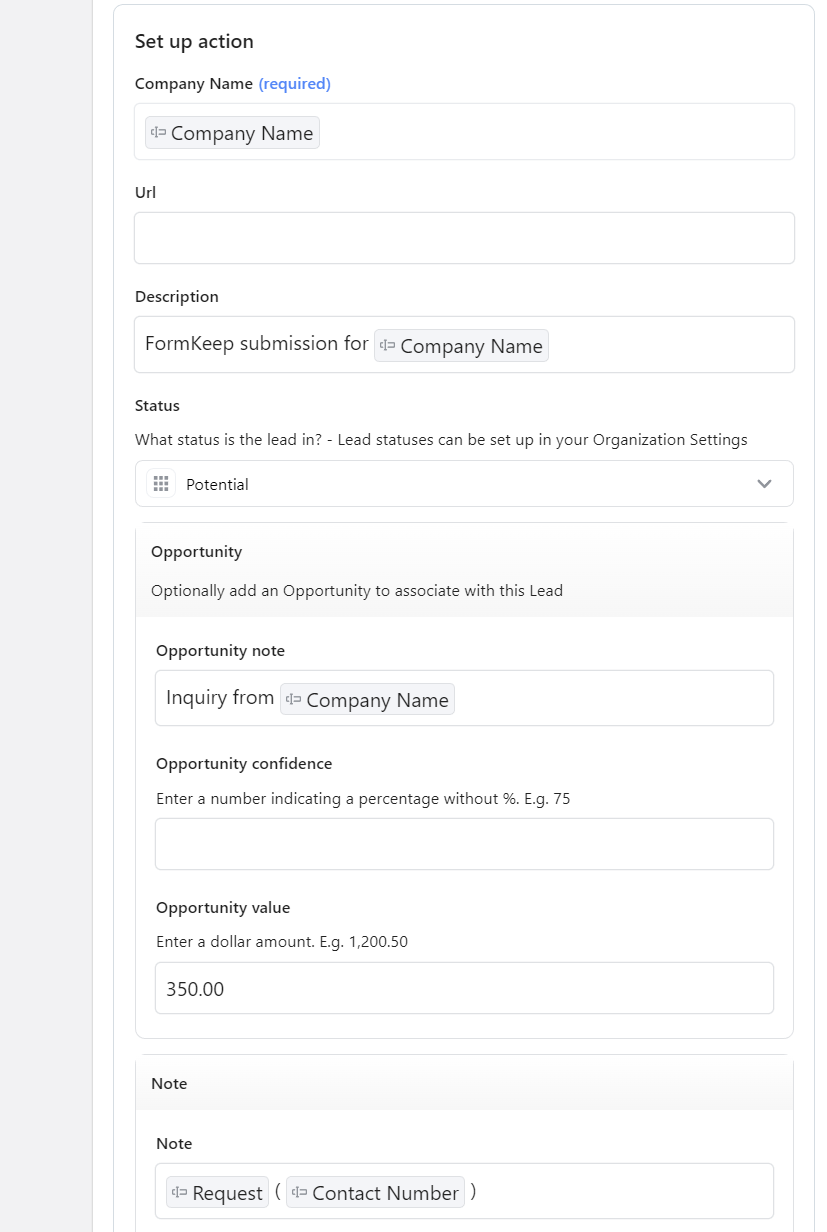 Connect your form directly to Close.com
Create your form, then tell us which field should go to what lead field and you're done!
Create a Lead and add a note with all the form values
Attach it to a Contact and Opportunity
Fill out values to Custom Fields
Accurate data directly saved into Close.com
Get the data from your website directly into close ASAP
Automatic spam filtering
Also send notification emails to everyone
Connect to other services like Slack, Trello, MailChimp and many more
Supports images and attachments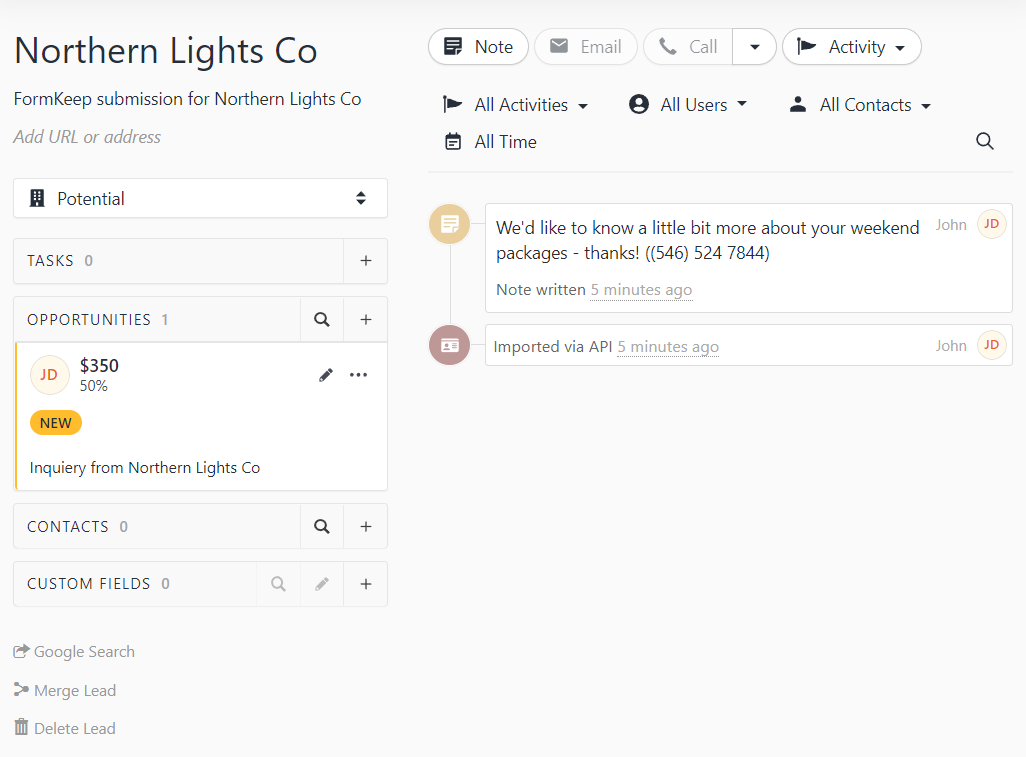 Lead Capture
Use online forms to capture any type of prospect information and distribute it to applications using FormKeep's Webhook or Zapier integration to applications like Salesforce or Close. Email and Slack notifications can also automatically notify your staff when new data is collected.

Customer Feedback
Marketing professionals depend on customer feedback to do their jobs. FormKeep is flexible so you can collect data from any website and any customer and store it in a central location and, importantly, pipe that information into thousands of different applications that you use throughout your organization like Google Docs, Salesforce.com, MailChimp and others.

Industry Leader
Thousands of designers and developers have used FormKeep Form Endpoints for many years to make their jobs easier. FormKeep processes hundreds of thousands of Forms per month.

Collaborate and add team members to the form
Give read access to other members of the team and business owners while giving edit access to the web developer or consultants helping develop your site.

Excellent Anti-Spam
FormKeep offers world-class spam detection and remediation so you can avoid sifting through thousands or tens of thousands of records to find the data you really care about if you become a target for spammers.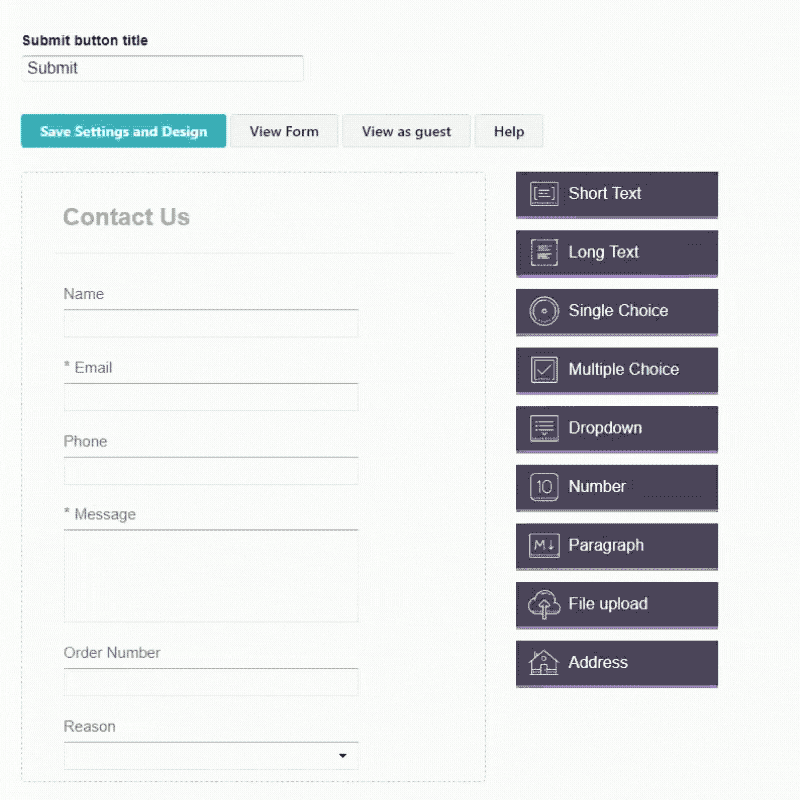 Not a designer or developer?
Use our drag-and-drop form builder to create the perfect form without writing any code.
Learn More